Rahu Transit 2022: Effects of Rahu Transit on all 12 Zodiac Signs
Reading Time:
11
minutes
Despite the fact that it is not a physical planet like the Sun, Moon, Mercury, Venus, Mars, Saturn, or Jupiter, planet Rahu has a significant impact on a person's birth chart. Rahu is also known as the Moon's north node and is represented by the head of a dragon.
Rahu is recognized for its ability to create illusions. It has a strong influence on your life and leads you down a path of speculation, addictions, and unlawful acts. Rahu usually behaves like the planets it conjuncts or aspects. Not only that, but the planet Rahu also produces consequences or behaves in the manner of the house lord in which it is placed.
Rahu Transit 2022 Date and Time
Planet Rahu, after Saturn, is one of the slow-moving planets in Vedic astrology. Transiting from one zodiac sign to the next takes one and a half years. Rahu would retrograde from Taurus to Aries in 2022, moving from Taurus to Aries. Let's have a look at the Rahu Transit 2022 dates and times:
Planet of Transit – Rahu
Transiting From – Taurus
Transiting To – Aries
Date – April 12, 2022
Time – 10:36 AM
Let's take a closer look at the consequences of Rahu's transit in 2022 on each of the 12 zodiac signs.
Rahu Transit 2022 for Aries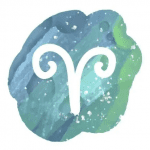 At the start of 2022, Rahu will be in the second house of income, speech, and family for Aries-borns. It implies that your family situation would be better at this moment. You'll be emotionally invested as well as professionally fulfilled. In April 2022, Rahu will transit the 1st house, or ascendant, which represents self and personality. The transit of Rahu in Aries will generate a lot of issues for the residents of this sign. It will confirm your proclivity for spending money, as well as the possibility of financial loss. In terms of health, some concerns about your well-being may drive you insane. Also, with Rahu's transit in 2022, there appears to be a loss of mental serenity that lasts throughout life. It would put you in a state of discomfort.
According to the planetary transit forecasts for 2022, you should avoid engaging in any unlawful activity. Due to Rahu's transit in the first house, those seeking a divorce may be granted their wish. If you've been married, your relationship may be difficult, causing you to be separated from your partner for an extended period of time. Single Aries people would be exposed to fresh experiences and passions. Maintaining timeliness and regularity at work may be difficult on a professional level. There will also be some legal worries surrounding you as a result of it. Friendships in your life may or may not be permanent. But, in terms of health and finances, everything will work out.
Rahu Transit 2022 for Taurus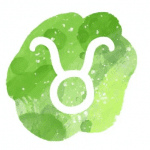 For Taurus borns, Rahu will be in the ascendant, or first sign of self and personality, at the start of the year. It implies that you are experiencing mental stress and that you should be careful of enemies. Furthermore, the planets' transit period implies that you should avoid putting your faith in your friends blindly during this time, since this may cause you to feel tense at work. In April 2022, Rahu will move into the 12th house of salvation, expenditure, and foreign gains. According to Rahu Gochar's predictions for 2022, people working in the field of technology research would be successful. Others in the advertising and marketing fields will have a wonderful time during this journey.
Travel might be helpful for you if you are from the sports world. You will reap the benefits of earnings and revenues as a result of achieving fame and success in life. Because it is not the proper time for students, you must work particularly hard in your studies. Those who work on the front lines of defence or in the surveillance realm may be promoted to higher levels. There's a chance you'll get caught up in the blame game around this time, unknowingly vilifying others. However, the best part is that your opponents will be unable to harm you. For your support, you will be rewarded right away. According to the Rahu transit projections for 2022, there may be a special preference for foreign-oriented courses or excursions overseas. Spiritual awareness, meditation, and traditional healing will all appeal to you as ways to improve your health and well-being.
Rahu Transit 2022 for Gemini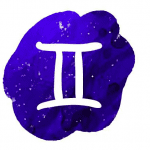 Rahu will transit the 12th house for Gemini borns at the start of the year. It warns that you could face significant financial losses. However, with the passage of time, costs may rise suddenly. It will be primarily due to some new and undiscovered sources of revenue. This season will be good for those who prefer to travel abroad. In April, Rahu will transit the 11th house of money and wants. It'll be an excellent time for you because new revenue streams will open up. Because you will properly control your spending, you will have more financial power. You could also invest in funds that would benefit you in the long run during the Rahu Gochar 2022.
As a result of the promotion, those who are employed will be rewarded with wealth. Couples who want to start a family will be delighted to hear the good news. Married couples may have difficulties with their children, their schooling, and other matters. Furthermore, your relationship with your father may be strained due to planetary transit 2022 in Vedic astrology. Eliminate any form of speculating during this time to make quick money. In general, new powerful contacts will arise, as well as a growth in the fame and regard of Gemini natives. Overall, the moment would be ideal for you in terms of career and wealth, as well as a sense of well-being.
Rahu Transit 2022 for Cancer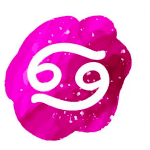 Rahu will be transiting the 11th house for Cancerians at the start of the year. It indicates that you will have a prosperous period since you will be surrounded by a large sum of money. There will be various opportunities for you to participate in a gathering or outing. You will be prosperous and successful. Then, around April, Rahu's transit in the 10th house may usher in tremendous changes and transformations. A new job with major responsibility would be waiting for you on the other side of the door. At first, Rahu in the tenth house may produce problems and discontent in your profession or business. Your employment and dedication to it, on the other hand, will keep you occupied with duties. The projects you're working on may be challenging, but with self-belief and confidence, you'll be OK.
Because of your inadequate planning, your colleagues and higher officials may not even agree with your concerns. It's possible that some of your co-workers are conspiring against you at work, causing you to quit. As a result, it is recommended that you stick to your plan because it will pay off in the future, and your superiors will soon acknowledge your efforts. During Rahu's transit in 2022, you'll be very focused on your profession, which could produce a rift between you and your loved ones. As a result, during this planetary transit in 2022, take care of your home and your loved ones.
Rahu Transit 2022 for Leo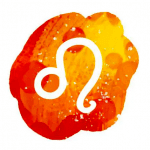 Rahu will transit the 10th house for Leos at the beginning of the year, indicating that they will strive for success and work exceedingly hard during this time. In April, Rahu will move into the 9th house of fortune, spirituality, and luck. It will produce variable outcomes because there will be a regular expenditure, but there will also be revenue coming your way, which will assist you in getting through this expenses phase. As a result, both your employment and your financial situation would be in a constant state of ups and downs. Your love and connection may also face adverse effects as a result of it. There will be moments of pleasure and intimacy, but there will also be a tint of disagreement.
You must put forth extra effort in every tiny aspect to achieve anything. There would be difficulties and problems in any endeavour. Rahu in the 9th house will offer you a surprising outcome. Your assignment will be completed, and your desires will be realized at the last possible moment. Your father's health, as well as the health of numerous senior relatives, may cause you concern. Leo natives who are already in the primary phase of their love lives may face difficulties in deciding what is best for them. Because of the transit of planets in 2022, you may face some challenges in your life. There's a good chance you're restless as well, which could cause your interest in God or spiritual activities to wane fast.
Rahu Transit 2022 for Virgo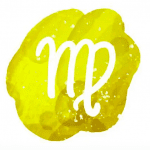 Rahu will transit in the 9th house for persons born under the Virgo zodiac sign at the beginning of 2022. It suggests that you may have a problem with your father. Furthermore, you may be less involved in religious matters. Rahu will then transit in April through the 8th house of the occult, unexpected loss/gain, and adventure. It can be a trying time, full of exhausting events and complete despair, as well as failure and grief in many businesses. Emotionally, love life can be a bit bleak or chaotic. Virgos may face an unwanted transfer or demotion at work, as well as a tremendous degree of animosity and embarrassment. Domestic issues and a lack of psychological tranquilly will make things difficult to deal with.
During the Rahu planetary transit 2022 in Vedic astrology, you will feel anxious and agitated. As a result, you must use caution in your daily life. You may experience small mishaps on the road or in the sea as a result of Rahu's transit in the 9th house. As a result, be cautious! Health issues may arise during this time period. Risks ranging from minor to major cannot be ruled out. As a result, exercising greater vigilance in all ways and at all times must become a must. You might be able to deal with problems in your marriage as well. There could be a lack of harmony in marriage partnerships. So, check after your partner's health and make them avoid consuming excessive amounts of food, as this may be the cause of their health deterioration during the Rahu Gochar 2022.
Rahu Transit 2022 for Libra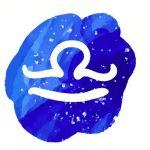 Rahu will transit the 8th house for Librans at the start of the year, indicating that you may make money in immoral or illegal ways. You will be able to strengthen your relationship with your in-laws. Things at work may get uncomfortable. Planet Rahu will transit in the 7th house of relationship and marriage in April 2022, according to the transit of planets. It will have some negative consequences for you, particularly in relation to your marriage. You and your spouse may have disagreements. Your indifference could be the root of the problem. If you're in business, there's a chance you'll have some problems with your partner because suspicion is high at this time. To keep troubles between you and your partner at bay, it is advisable that you avoid companions who are selfish and flash off in temperament around you.
During the Rahu transit in 2022, no new business or investments should be made. You must be careful of your competitors who may be conspiring against you as a result of it. Rahu will induce health issues and mental aggravation in your long-term companion or business associate. However, with this planetary alignment in 2022, you will enjoy tremendous prosperity and a steady flow of cash in your profession or sector. However, there may be a few squabbles with your spouse for a brief period of time, which could negatively impact your health in some way.
Rahu Transit 2022 for Scorpio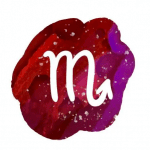 Rahu will be in the seventh house for Scorpios at the start of 2022. It implies that your wedding may have a negative influence. There's even a chance that your reputation among your friends will be tarnished, so keep an eye out. Be cautious when it comes to commercial operations and alliances. Rahu will transit through the 6th house in April 2022, and this period will bring you success in competitive examinations and other types of competitions. The transit of Rahu 2022 in the sixth house may help Scorpions obtain prominence and popularity at work. It will also help you make great changes in your life.
Rahu transit 2022 can help you accomplish success in a foreign country and gain from your travels abroad. Many employees may be hired in different cities or countries, and being able to communicate with them during the transition period would be highly advantageous. You will be able to achieve in your career despite hurdles. The opponents will do everything they can to ruin your name, but you'll manage it with dexterity and bravery. During this time, you would have the support and company of government representatives or prominent figures. Not only that, but your colleague will be beneficial as well. Your health will be fantastic, and you will be active and energized all of the time. However, sticking to a healthy diet and exercise routine is still a smart idea.
Rahu Transit 2022 for Sagittarius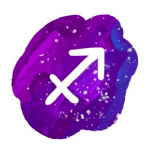 At the start of 2022, Rahu will be in Sagittarius' sixth house, meaning that you will have a good time in practically every aspect of your life. Your opponents would be easily defeated, and you would quickly surpass them. Students studying for competitive exams have a good chance of succeeding if they work hard and put out their best effort. In April 2022, Rahu will transit the 5th house of love, passion, and education. It would provide you with the greatest benefits, earnings, and achievements in your life. Many singles will meet their true match in 2022, according to the Rahu planetary transit forecasts, and the majority of them will marry. Plus, if you're in love or married, you'll have a terrific time and be happy in each other's company.
Furthermore, most Sagittarius natives will profit from new connections and collaborations as a result of Rahu Transit 2022. It will be a good era for you professionally, as you may attain some success during this time. You would be at your best in terms of performance and ideas, especially those involved in the fields of art, invention, and entertainment. Success in sports, accompanied by money and fame, will also be available. In terms of health, Sagittarius ladies expecting a baby may experience some progeny-related issues, which will pass with time. However, pregnant women should exercise additional caution during Rahu's transit in 2022 as a precaution, as there is a possibility of miscarriage.
Rahu Transit 2022 for Capricorn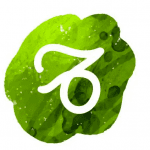 Rahu, the planet of Capricorn, will begin the year in the 5th house for Capricorns. As a result, lovers' relationships may confront difficulties. As a result, it is not wise to make snap decisions or commit to anything you may later regret. On the other side, if you work hard and put forth a good effort, your financial situation will improve. In April, Rahu will move into the 4th house of comfort, luxury, and motherhood. The Rahu Transit 2022 will have a significant impact on your mental health at this time, and you may feel unsettled and unpleasant for the majority of the time. Your family life will be stressed as well, slowing down your progress toward your objectives.
It is critical that you use caution when dealing with any property or vehicle concerns at this time. Furthermore, it's possible that injuries will pursue you in an unexpected manner, injuring you severely. As a result, it is critical that you take proper care of yourself. With it, make sure you don't let your guard down when it comes to caring for your mother, as she may be experiencing some ups and downs in her health. Professionally, work relationships might generate issues, and you may feel compelled to change jobs. As a result, it's preferable to stay away from people with dubious character, as your professional reputation may suffer as a result. Capricorn natives who enter the business world may face challenges in running a smooth company, as well as problems with their houses and assets.
Rahu Transit 2022 for Aquarius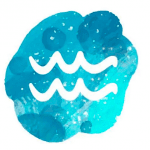 At the beginning of the year, Rahu will be in Aquarius' fourth house. It indicates a drop in family satisfaction and a likelihood of drifting away from parents. It appears that your mother's health may be deteriorating as well. In April 2022, Rahu will move into the 3rd house of courage, short voyages, and younger siblings. It will bring you luck in your career, company, and professional endeavours. Those in search of suitable marriage partners have plenty of time, but perhaps not this year. Existing love relationships may lead to marriage, and singles who have yearned to meet their soulmate will be able to do so shortly. Love meetings will be fruitful, and now is an excellent moment to start a new business.
You can benefit from a variety of sources with the Rahu planetary transit 2022 in Vedic astrology. Many Aquarius residents may have various sources of income during this time. It would be a fantastic opportunity to try something different. Promotions and progress in the workplace may also be achievable. Both your personal and professional lives will be in sync for you, and you will be able to take advantage of opportunities for personal development and promotion. Your outlook on life will be upbeat, and everything around you will support you in developing your own methods of thinking, which will eventually help you increase your profits. All of your hard efforts will pay off well during this time, according to the Rahu Transit 2022 predictions.
Rahu Transit 2022 for Pisces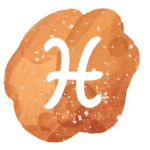 Rahu will be in the third house for Pisces borns at the start of the year. As a result, your self-assurance will increase, and you will triumph over your opponents. You will be able to take a variety of trips, all of which would be beneficial to you. In April 2022, Rahu will transit the 2nd house of speech, investments, and family. This phase could be unfavourable, particularly in terms of family and financial concerns. Your own friends and relatives might not be able to help you enough. Unnecessary confrontations with close friends and family members may arise, eroding your bond with them.
Your obnoxiousness could lead to a rift between you and your partner. As a result, Rahu transit predictions 2022 advise you to avoid having unneeded and unpleasant conversations with your lover, as your ego-driven thinking and harsh actions may lead your relationship's sweetness to erode. You might feel driven to spend excessively all of a sudden. It would lead to a reduction in your savings and an increase in your outgoings. As a result, it is recommended that you first take care of your priorities before spending your assets. In addition, you must follow a standard plan to achieve your goals, as this will benefit you in the long run. Additionally, avoid making any significant investments during the Rahu transit time of 2022, since it may cause mental anxiety. Also, remember to surround yourself with a healthy and friendly environment because it will benefit your health.